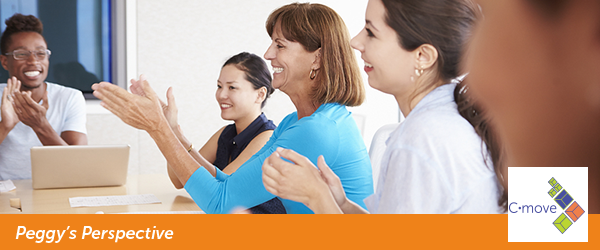 Labor Day: The Attitude of Gratitude
Labor Day is right around the corner. I can almost taste the chicken, hear the sizzle of the burgers on the grill and smell the garden-fresh greens of a summer salad. Although Labor Day is set aside as a holiday to honor the contributions and achievements of the American worker, most of us think of it as a milestone that marks the end of summer vacations and the beginning of back to school and work in earnest.

In our daily lives and busy workdays, we neglect to make time to appreciate ourselves, our colleagues and our families for a job well done. A kind word or acknowledgement of someone going the extra mile yields many benefits.

Showing gratitude can:
Build stronger teams—Less "it's not my job"; more "How can I help?"


Reduce stress—At home, supportive family members know their extra burden does not go unappreciated.


Encourage cooperation—When team achievements are appreciated, members work together better.


Raise productivity—Employees are proud and willing to give extra when they realize their contributions are recognized.


Make someone's day—Good feelings are contagious. When one person is feeling positive, the rest reap the benefit.
The Cmove Dream Team knows that during company relocations, stress can run high on all fronts: Employees are irritated by change. Families carry an additional burden when someone has to work late. Leaders have targets to meet. Vendors have milestones to achieve. Relocation strategists must dance around ever adjusting schedules.

So not just on Labor Day, but every day, take a moment to realize the benefits you enjoy from the labors of others. Acknowledge, recognize, appreciate and celebrate. Spread the attitude of gratitude. Everyone wins.